Len Edgerly Interviews Theresa Ragan, Author of the Lizzy Gardner Thrillers Abducted and Dead Weight
(Editor's Note: Readers may remember novelist Theresa Ragan from her past appearances in the KND Spotlight with Abducted and Finding Kate Huntley in the Fall of 2011. She's gone on to great things since then, and she shares a very inspiring success story with Len Edgerly in this week's interview. –S.W.)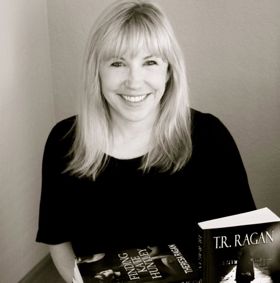 By LEN EDGERLY, Contributing Editor
Be honest. Do you still think there is a stigma to self-published writing?
When I was working hard to become a noteworthy poet a decade ago, I had no intention of publishing my own poems. I wanted The New Yorker to accept one of my poetry submissions, leading straight to a bidding war between Copper Canyon Press and Farrar, Straus and Giroux over a contract to publish my first collection.
I never dreamed of publishing my own book of poems and finding an audience for it. I wanted to be a real poet!

Theresa Ragan, whom I interviewed last week at BookExpo America, put it this way: "I wanted to do it the hard way, the right way. I didn't know about self-publishing. I wish I had checked it out."
Theresa's genre at the time was the romance novel, but the stigma against self-publishing was the same.
She spent 19 years writing romance novels. She wrote every day. She joined Romance Writers of America (RWA) and worked hard to learn her craft. She attended workshops and conferences all across the U.S. She was a finalist six times in the RWA's Golden Heart Awards for unpublished writers. She had literary agents, two of them, one after the other. In all this time, she never sold a book.
While I became discouraged and switched from poetry to podcasting, Theresa kept going, and it's a good thing she did. By the time 2011 rolled around, her youngest child was headed off to college, and people were talking about self-publishing on Amazon.
"I just knew that it was time," she recalled. "I had nothing to lose. I published my first two books I'd ever written." These were her medieval time travel novels, Return of the Rose and A Knight in Central Park. She didn't expect them to sell more than 10 copies. Before long she was selling hundreds, and then thousands.
"Even after the first two books, I was shocked," Theresa told me. It was 90 days before she saw her first paycheck from Amazon's Kindle Direct Publishing. That's when she let her agent go and decided to continue the work of self-publishing herself.
"I was enjoying the process," she said. "I liked promoting and marketing myself. It was fun!"
It has also paid off financially. In a little over a year, she has sold nearly 300,000 of her books, most of them in eBook format but some via Amazon's print-on-demand service, CreateSpace.
Things really took off when, out of frustration, Theresa wrote Abducted, a thriller in which a lot of characters got killed off. Her heroine, Lizzy Gardner, is a courageous private investigator who teaches self-defense to teenage girls, the better to help them avoid what Lizzy experienced when she was 17, at the hands of a depraved serial killer she came to know as Spiderman.
Once Abducted hit the top 20 on Amazon the second time, the traditional publishers came knocking. Random House and Simon & Schuster expressed interest in signing Theresa for her third Lizzy Gardner novel—the second, which she also published herself, is Dead Weight. She also heard from the new kid in the business, Amazon Publishing.
"I wanted to go with Amazon," she said, "because they think outside the box. They're, in my mind, the digital kings right now." Also, Amazon offered higher royalties.
And that's how, three months ago, Theresa Ragan ended up signing a contract with Thomas & Mercer, Amazon Publishing's mysteries-and-thrillers imprint. At BEA, she was still shaking her head over these developments. "I was just so glad," she told me. "Here for 19 years, I couldn't sell 10 books, and suddenly someone wanted to pay me to write a book that I hadn't even written a word of. That's crazy!"
Not really. What's crazy is a book distribution system that makes it so difficult for writers as hard working and talented as Theresa Ragan to sell a single book. Now, with the benefit of eBook technology, that system is being upended, and with it have come entirely new meanings for words we thought we understood, like "self publishing."
In 2012, self-publishing is not about vanity. It's about finding an audience for your writing, if you're willing to work for it.  Theresa spent several months developing her social media network, and she now spends an hour or two a day tending that network through Twitter, Facebook, and her blog. That's after she meets her first priority every morning, which is to write 1,000 words on her next book.
I don't mean to make this sound easy, and in fact I hope the amount of determination and discipline that Theresa has devoted to her writing is what you remember about her story.
A long-observed stigma is dissolving before our eyes. There will come a time when self-publishing will be seen for what it is: simply one of several ways for real authors to connect with real readers looking for the next great book to read.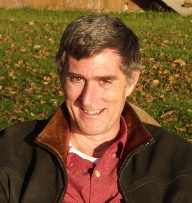 Kindle Nation Weekender columnist Len Edgerly blogs at The Kindle Chronicles where you can hear his interview with Theresa Ragan in its entirety at 15:37 of this week's Kindle Chronicles podcast Episode 202.