Len Edgerly Interviews Kevin Eagan, an Early Adopter of Social Reading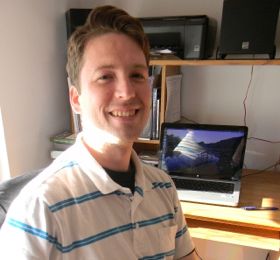 By LEN EDGERLY, Contributing Editor
Kevin Eagan, creator of the Critical Margins blog, is an early adopter of social reading technology, so I was eager to see what I could learn from him about a topic that perplexes me.
An early adopter can show you what's probably ahead in your own use of technology, even as you resist its arrival.
And thank goodness for early adopters, because they are willing to put up with the brambly frustrations of new technology. My father was the very model of a non-early adopter when I pestered him as a boy about how come we didn't have a color TV yet. "It's best to wait till they get the bugs worked out," Dad would always say.
I find plenty of bugs in digital social reading tools that create new ways to share the experience of reading books with other readers.
The main bug is that there are too many new tools to choose from. You can make some or all of the Kindle books you are reading public at kindle.amazon.com, Amazon's experimental social-reading area. You can join Goodreads or LibraryThing and list the books you are reading, find people to follow, and join in discussions about books.
And new tools for social reading keep arriving. Today I requested an invite for something named Riffle. The invitation page offers this teaser: "Riffle is about books. Get inspired and read more."
By the nature of social reading, it makes sense to choose one tool and stick with it. But which one?
I've done most of my social-reading experimenting so far at the Amazon site. Its big advantage is that I can see notes and highlights of people I follow right on my Kindle. The disadvantage is its complexity. It's going to take a serious time commitment for me to become adept at even half of what can be done via kindle.amazon.com.
Kevin Eagan has chosen Goodreads as his preferred social-reading tool. Launched in January, 2007, 10 months before the debut of the original Kindle, Goodreads now has more than 9 million members who have added more than 320 million books to their digital shelves.
"I use Goodreads primarily because a lot of my friends who are really into books are using Goodreads," Kevin told me. "It seems like more of my friends are using that than Kindle services or some of the other social sites. I also find that there's a larger and maybe more personable community built up around Goodreads."
The personality of the community matters. This is an intangible quality, but you know it when you see it. If Goodreads feels personable to Kevin, that's significant. I would not be able to make the same claim yet for my interactions via kindle.amazon.com. But you don't experience the vibe of a social network until you jump in and participate. Lurkers learn less than posters.
One thing that perplexes me about social reading tools is how much is meant to be shared. This is always a question when you transition from real-life interactions to online relationships. The rules differ, and for book-sharing sites the rules are being written by the early adopters. Kevin's experience shows that sharing is not an all-or-nothing proposition. You make choices and proceed carefully.
"There are times where I have been sitting down and reading a book," Kevin said, "and it's just had a real profound effect on me in a way that I don't know if I could really share with people."
He cited as an example his first reading of a Virginia Woolf novel, in a graduate seminar. "Something about it just really impacted me, in a way that I couldn't really explain," he said. "That doesn't mean that I can't talk about reading Virginia Wolf; in that way it is social. But those solitary experiences, I think, are very important when you read as well."
Although Kevin's social reading takes place via Goodreads, he can imagine features that would make the Kindle platform a better tool than it is now for sharing the experience of books.
"For example," he said, "if you had friends who all owned the same Kindle book, you could set up your own book discussion group virtually. I would love to see the ability to do that without having to go to a browser or a computer or some other app in order to do that. I'd love to be able to just do that within the book itself."
At this point, you can't select which followers see your public notes and highlights on a Kindle book. If you make them public, anyone who follows you can see them. I just called Kindle Support to make sure I'm not missing anything, and they confirmed that this is not a feature that is available yet.
As a Kindle partisan, I find myself dreaming of what might be the best of both worlds—Goodreads tools that I could access directly from my Kindle and Kindle apps. At that point, I would probably go all in with Kevin and other early adopters of social reading.
After all, even my Dad eventually bought a color television.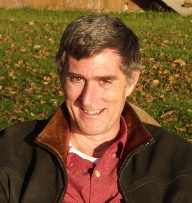 Kindle Nation Weekender columnist Len Edgerly blogs at The Kindle Chronicles where you can hear his interview with Kevin Eagan in its entirety at 22:42 of this week's Kindle Chronicles podcast Episode 203.