By LEN EDGERLY, Contributing Editor
Jeremy Greenfield is surprised by how much his new beat, the book publishing industry, seems like a war zone.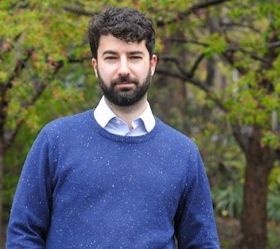 He has been at it for nine months now as editorial director of Digital Book World, whose mission is "Digital Publishing News for the 21st Century." He brought with him solid experience as a financial journalist, having spent three years at Dow Jones/The Wall Street Journal.
"One of the most surprising things to me," Greenfield told me in this week's Kindle Chronicles interview, "is that everyone in the industry…has very, very strong opinions about how everyone in the industry should go about their business."
To illustrate his point, he chose a photo of a soldier standing in silhouette, armed with a rifle, for a recent Digital Book World post titled "Commenting on the Publishing Wars of 2012."
"It's been challenging for me covering the industry as a result," Greenfield wrote in the post. "At Digital Book World, we try to be objective as we cover the news but it doesn't stop people from thinking we're secretly in cahoots with one party or another in the publishing industry debates."
He never mentioned Amazon in his thoughtful consideration of the book publishing industry, so I asked him for an objective description of the party often portrayed by traditional publishers and The Authors Guild as a ruthless enemy in a war of survival.
"Amazon is, no doubt, the most important company in publishing right now," Greenfield replied. "So for me, it's the most important company to cover. Amazon sells more books than anybody else.  Amazon, I believe, sells more eReaders than anybody else, and Amazon has controlled the way the business has been conducted in the industry to some extent over the past several years."
That very control by Amazon, however, is what summons The Authors Guild, as an example, to the battle stations. Amazon was mentioned 142 times in the Guild's objection to settlement terms proposed by the Department of Justice in DOJ's lawsuit against Apple and five major publishers charged with colluding to fix eBook prices.
"Amazon has engaged in baldly anticompetitive practices for years," The Authors Guild wrote. "Its approach to destroying competition is sophisticated, data-driven, and endlessly creative."
On the other side, you will hear fighting words from Amazon supporters like my friend Stephen Windwalker, creator of this very Kindle Nation Daily site. His letter supporting the proposed DOJ settlement stated that the defendant publishers "arrived in the 21st century very poorly prepared for the future either in their fundamental economic cost structure or in their commitment to invest in innovation."
Greenfield in the interview suggested that combative opinions flow from a level of passion unique to books.
"People don't get into the publishing industry for the money," he said. "They get into publishing because they love books." He added later, "So that passion, I think, spills over into people having very strong opinions about everything in the industry."
I've noticed a similar level of passion among listeners of my podcast, who tend to be voracious readers. They love their Kindles, they love reading digitally, and they love the astounding level of customer service they receive from the Kindle's creator.
Many of them would be able to relate to my wife Darlene's decision this week to buy a Kindle version of a book, even though she'd been given a free paperback of the title, to read for a book club. My wife just doesn't read print books any more. Neither do I–and we're reading more books than ever.
To the extent that traditional publishers appear to be resisting or trying to slow down the transition to eBooks in the name of keeping Amazon from getting too powerful, Kindle lovers can get more than irritated. Or at least I can.
All of which means that I get how challenging it is for a serious journalist like Jeremy Greenfield to present objective information about the book publishing business. I was glad to hear that he has good access to executives at Amazon, as well as at the major publishers, and that he reads sometimes on paper and sometimes on the Kindle that he purchased before reporting to work for Digital Book World. I find his reporting to be original, balanced, and useful in staying on top of the industry.
I especially liked his reply when I asked for his advice to readers.
"My advice to readers is 'Enjoy the ride,'" he said. "I think this is one of the greatest times to be a reader, right now. There are more books, more widely available than ever before."
Even in an industry that sometimes feels like a war zone, I don't think you would find many people who would disagree with that.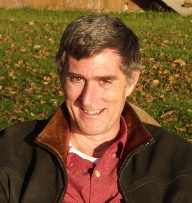 Kindle Nation Weekender columnist Len Edgerly blogs at The Kindle Chronicles where you can hear his interview with Jeremy Greenfield in its entirety at 26:20 of this week's Kindle Chronicles 206.