Writing under the pen name of Kathryn Harvey, New York Times bestselling author Barbara Wood brings us Butterfly, an arousing, passionate story of women's hidden desires and the mysterious place that lets them create their own sensual scripts. But Butterfly is much more than just an erotic novel — sweeping through decades of an America that is both shocking and as recognizable as your own neighborhood, it's a fascinating story of how four women deal with the emotional and moral complexities of their lives.
A dedicated doctor whose secret fear has wrecked two marriages.
An ambitious lawyer whose husband puts her down at every turn.
A tough-on-the-outside builder who's buried her femininity.
Three women as different as they can be, with three fantasies as different as they are — fantasies not just of passionate fulfillment but of emotional healing too.
What do they have in common? They're all members of an exclusive secret club called 'Butterfly,' where fantasies come to life. But the biggest secret of all is the identity of the woman who created this magical place. Is she ready to reveal all and shatter the illusion on which she's built her life?
Experience a thrilling secret world in
4.9 stars – 120 Reviews
Text-to-Speech and Lending: Enabled
2 More for Kindle
By Kathryn Harvey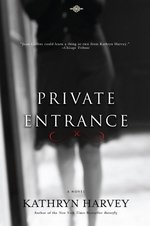 Book Three of The Butterfly Trilogy

$7.99
Here's the set-up:
BOOK ONE OF THE BUTTERFLY TRILOGY
Above an exclusive men's store on Rodeo Drive there is a private club called Butterfly, where women are free to act out their secret erotic fantasies. Only the most beautiful and powerful women in Beverly Hills are invited to join: Jessica, a lawyer who longs for the days when men were men, and women dressed to please them; Trudie, a builder who wants a man who will challenge her—all of her—with no holds barred; and Linda, a surgeon, who uses masks to unmask the desires she hides even from herself.
But the most mysterious of them all is the woman who created Butterfly. She has changed her name, her accent, even her face to hide her true identity. And now she is about to reveal everything to realize the dream that has driven her since childhood—the secret obsession that will carry her beyond ecstasy, or destroy her and everyone around her.
Praise from the critics:

"A steamy story of violence, sin and corruption." –-San Francisco Chronicle 
"Sizzling!" –New York Daily News 
"Glamour, wickedness and passion . . . A vivid, imaginative tale . . . builds to a dramatic and unexpected conclusion."  –Publishers Weekly 
"Pacing that hurtles you through the pages." –Washington Post Book World
"Erotic . . . An immensely readable yarn." –Chicago Tribune 
"Gripping . . . Builds in intensity until the dramatic denouement that is not easy to forget."  –Rave Reviews
About The Author
(Writing Here as Kathryn Harvey)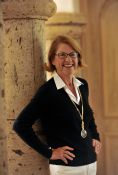 Born in northern England, Barbara Wood emigrated to the U.S. with her family and grew up in Southern California. Before she became an international best-selling author, she held many different jobs, including: waitress, secretary, switchboard operator, and dog walker! She then worked as an operating room technician in Santa Monica for 10 years before quitting to become a full-time writer in 1980.
To date, Barbara has written 25 books, including three under a pen name. At the heart of every book is a strong, independent woman.  The reader is transported to exotic countries that Barbara has meticulously researched to provide her fans with a true sense of the relevant culture and history. She has visited every country she has written about and in fact does not feel comfortable writing about a country if she has not breathed its air. Her books have been translated into over 30 languages.
Currently, Barbara is busy working on her next story that will, no doubt, showcase an extraordinary heroine in an exciting and intriguing adventure.When not writing, Barbara often takes time to enjoy the work of other authors. She also likes to play golf with her husband, Walt.
(This is a sponsored post.)