The KND Kindle Chronicles Interview: 
Librarian as Action Figure!

Len Edgerly Interviews Nancy Pearl,  author of Book Lust, More Book Lust and Book Lust to Go 
By LEN EDGERLY, Contributing Editor
Nancy Pearl has always thought that entering a used-book store is one the happiest and saddest experiences in her life.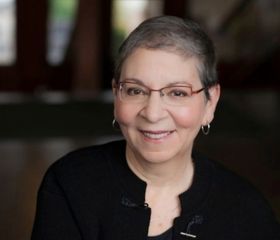 "I see on the shelf all these wonderful, wonderful novels—books that I've read that I absolutely loved that are no longer available," the revered librarian told me during an interview last week in Seattle.
Most of us would simply accept the bittersweet experience of beloved books falling out of print, but for a librarian who has inspired her own $39.99 action figure—complete with "amazing push-button shushing action!—it gave rise to a decades-long dream that finally became a reality this year.
"I've thought, 'Wouldn't it be terrific if we could do a series of reprinting just some of, very selfishly, my favorite books,'" she said.
The idea gestated. She offered it to her first publisher, Seattle-based
Sasquatch Books
, which has published her best-selling titles
Book Lust: Recommended Reading for Every Mood, Moment, and Reason
,
More Book Lust
, and
Book Lust to Go: Recommended Reading for Travelers, Vagabonds, and Dreamers
.
Sasquatch turned the proposal down, as did all the rest of 20 publishers—including every major publisher in New York, according to news reports—that were approached on Nancy's behalf by her agent, Victoria Sanders.
Amazon Publishing, the upstart New York publisher set up by Amazon last year, made a different evaluation and decided to accept the proposal, even though it could not have looked like a money maker.
"It's an awful lot of work for the publisher," Nancy explained, "because we have to get permission, copyright reverted to, in this case, Amazon. We have to locate who owns the copyright—it's an awful lot of work."
You might wonder why a company described by the managing director of UK bookseller Waterstones as "a ruthless money-making devil" would take on so much work for out-of-print books that had not even been hits when they were first published years ago.
David Streitfeld of The New York Times suggested one answer when he wrote in February, "Was Amazon sincerely trying to rescue lost classics or was it cynically buying a local hero's endorsement to cover up its aggressive tactics?"
I have no desire to drag Nancy Pearl into yet another round of the debate about whether Amazon is a devil or an angel, because she has already been unfairly burned in that flame war. After all she has done as a librarian and bookseller in Detroit, Tulsa, and Seattle, as well as her pioneering of the one-book-one-city reading initiative, she deserves better than that.
What I will say is that I can understand the gratitude she expressed to me about the one publisher who shared her dream of making great, unsung books that didn't get enough attention in their time available to a new generation of readers.
As it happens, I had a chance to meet Nancy's editor at Amazon Publishing, Alan Turkus, at BookExpo America in May. What I remember is how he went on and on about what a joy it was to work with Nancy Pearl on the Book Lust Rediscoveries series. His enthusiasm was infectious, and it was one reason I approached Amazon's PR Department to see if I could interview her.
So if Amazon was "cynically buying a local hero's endorsement," they forgot to send the memo to the senior acquisitions editor at Amazon Publishing, which is the title I found for Alan Turkus at LinkedIn.
It's easy to get swept up in Nancy and her editor's exhilaration about these rediscoveries. The first novel of the series, A Gay and Melancholy Sound by Merle Miller, is the heart-breaking story of Joshua Bland, a child prodigy unable to accept love as an adult. I read all 584 pages on my Kindle and ended up impressed at how Miller had managed to make me care so much about such a deeply flawed character. How did the author do that?
"I think that Joshua brings out all the compassion that we have available to us as readers," Nancy replied. In her introduction, she described the book as the purest example of the novel as autobiography that she's ever read, which I took to mean that Merle Miller himself must have been a difficult person to love.
Miller's work is now handled by a literary executor, a woman who told Nancy by email, "Merle was not a hugger, but I suspect he would have hugged you."
My conversation in Seattle with Nancy Pearl helped me understand why any book, whether it is read on paper or a Kindle, still matters.
"I think that every book you read makes you a better person, because it gives you insight into the way other people live and think," she said. "One of the great things, important things, that we librarians do is that we—through giving you books you'll love, without judgment—make the world a better place."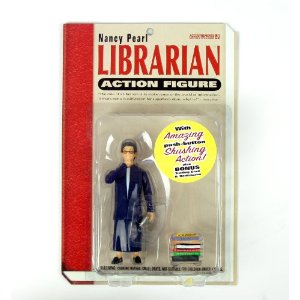 Four of the 12 books that Nancy Pearl has chosen for Book Lust Rediscoveries are available for order and pre-order at Amazon.com. In addition to Miller's novel, they are After Life by Rhian Ellis, Fool by Frederick G. Dillen, and The Last Night at the Ritz by Elizabeth Savage.
It would have been sad if these books had never had another chance to find readers. It took an action figure of a librarian, working with a publisher who sees things differently than most, to bring about a happy ending to this story.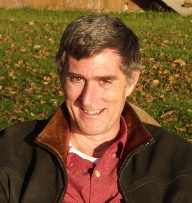 Kindle Nation Weekender columnist and contributing editor Len Edgerly blogs at The Kindle Chronicles where you can hear his interview with Nancy Pearl in its entirety at 9:14 of this week's Kindle Chronicles podcast episode 209.