Len Edgerly Interviews James McQuivey,
vice president and principal analyst, Forrester Research
By LEN EDGERLY
Contributing Editor
Let's try a multiple-choice quiz as we wait for the Kindle Paperwhite to begin shipping this week, followed by the Kindle Fire HD 8.9" in November.
Which of the following will have their business disrupted the most by Amazon's new generation of Kindles and Fires?
The "Big 6" book publishers
Wal-Mart
Apple
Barnes & Noble
Dunkin' Donuts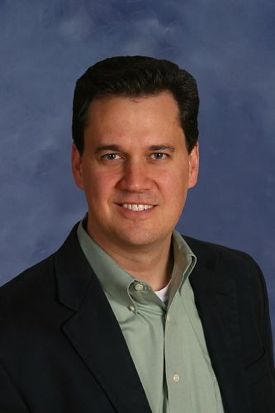 If you chose c) Apple, go to the head of the class, where you will find James McQuivey in his usual chair, making insightful comments about the latest in digital disruption.
McQuivey (photo at right), who is a frequent guest on The Kindle Chronicles podcast, has been analyzing digital media for more than a decade. In our conversation on September 24th, he began by suggesting that the new Amazon devices are designed to attack in multiple directions at once.
For publishers, the E Ink Kindles and Kindle Fires further entrench Amazon in the publishing business. This is not a game-changing development, McQuivey suggested, but more a continued building of the company's strength in the book industry.
Instead, it is Apple that is being disrupted by Amazon's latest offerings, especially the almost-iPad-sized Kindle Fire HD 8.9". But McQuivey does not expect Apple to run scared.
"They have a better device," he stated. "They also have a much more expensive device, so Amazon knows that they at least can start picking some of the lower fruit on that tablet tree."
"That is going to be disruptive," he continued, "mostly because now Apple has to stop pretending that there's only one size of tablet in the world, and that price points can be whatever Apple decides they should be."
This might remind Cupertino of the first time a credible challenge arose to the iPod from SanDisk and others, whose competing devices never amounted to anything, but did force big changes in the iPod lineup. That challenge is why there are now multiple iPod models, at better prices, and the competitive pressure eventually led to creation of the iPod Touch and even the iPhone, in McQuivey's view.
"Amazon is going to push Apple out of just thinking of themselves as a tablet provider," he said. "The biggest challenge to Apple is that Apple is now left holding only its devices—they don't have a more comprehensive customer relationship to try to attach, which of course is what Amazon has."
Amazon wants to sell us Dockers—I've bought two pair in the past month—a good book to read, some video games, and just about anything else you can imagine buying. A new toilet seat, perhaps, or, in McQuivey's case, the Italian cocoa powder that he had ordered the morning I spoke with him.


"That's where they're going to make their money in the long run, and Apple just doesn't have that," McQuivey said. "Apple doesn't need it, as long as no one else is making competitively priced devices at least half as good as theirs."
"Well that day just came," he added, referring to the new Kindle Fire HD.
So in this round of moves by Seattle, Apple is being disrupted more than the publishing world. One change that is taking place in publishing, though, and not just because of the new Kindles, is a diminished role for Apple's iBooks platform.
McQuivey said the Department of Justice action against Apple and five publishers charged with eBook price-fixing put an end to "Apple's hope for ever becoming an alternative refuge for publishers to run to" and "certainly made it clear that Apple is not going to be a contender in the publishing world—at least not given current circumstances, devices and customer relationships."
If you chose b) Wal-Mart as the player most disrupted by Amazon, you might be in line for a VP of Strategy position in Bentonville, Arkansas. That's because Wally World finally figured out that Amazon is taking direct aim at its business, which led to last week's announcement that Kindles and Fires will no longer be sold in Wal-Mart stores.
McQuivey expects that this decision will benefit Barnes & Noble, whose new Nooks will still be available at Wal-Mart.
"Wal-Mart still needs to present a credible list of devices," he said, "and that's going to have to include a lineup of nice Nooks."
We have now covered all the possible answers to the quiz, except for one.
If you chose f) Dunkin' Donuts, I like your style, and I'll meet you at the Fresh Pond store for a glazed and a coffee, black, so we can discuss your theory further!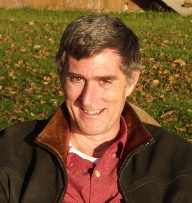 Kindle Nation Weekender columnist and contributing editor Len Edgerly blogs at The Kindle Chronicles, where you can hear his interview with James McQuivey in Episode 217.