By LEN EDGERLY, Contributing Editor
What if you could subscribe to an author's next book before he or she writes it– providing encouragement, receiving updates on how it's going, and meeting other supporters?
And what if, in return for your pledged support, your name appeared in the published book as a sponsor or you received two tickets to the launch party? Or how about if a sizable pledge—about $800, in one case—meant that a character named after you actually appeared in the book?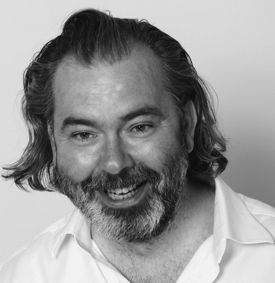 These are some of the possibilities that John Mitchinson (photo at right) and his team are experimenting with at a U.K. startup named Unbound. They now have 25,000 registered users, and 70 percent of them have made pledges to support specific pitches from authors, at an average pledge of about $50.
"We're at an interesting moment," Mitchinson told me in a Skype interview on August 24th. "We set up Unbound as a way of trying to bring the relationship between readers and writers closer together. It seemed to us that those were the important kind of people in the chain."
Unbound has 21 books available to fund, and you can browse video and text pitches by each of the authors to see if any of them entice you to make a pledge at whatever level you choose.
To take just one tasty example, Tamasin Day-Lewis, whose The Art of the Tart became a bestseller in England in 2000, has written a dozen popular cookbooks since then. But tarts are the subject she is still asked about most, and she has been creating scores of new tart recipes in the past 12 years.
That's why Day-Lewis would like to write a new book, titled Smart Tart. In her pitch, she concludes with the following:
"Because although baking books are ubiquitous, there is NO OTHER sweet and savoury tart book out there. Plus, I have tinkered with and perfected and up-dated even the old-fashioned classics and now I have a hundred new tarts up my sleeve to re-ignite the palates of all those who delighted in The Art of the Tart. That's surely enough to re-crown me The Queen of Tarts."
In her video, Day-Lewis is shown cooking up a mouth-watering sample of tarts in her lovely country kitchen, and Mitchinson stars as an appreciative guest, tasting the treats. The videography is top quality, with pleasant music and great camera work.
If your saliva glands are dancing, as mine are as I write this, you will find yourself checking out the various levels of pledge you can make, and there is still time—only five percent of the needed pledges have been made, with 76 days to go.
The lowest level is 10 pounds or $15.88 for a digital copy of the book that will have your name in the back. Higher levels, if the pitch succeeds, will bring you a hardback copy, a signed collector's edition, a tart-making class conducted by the author, and a "Smart Tart Lunch" comprising tarts galore prepared by Day-Lewis at a central London restaurant.
And for just under $800 you can get all of the above, plus have a tart named after you in the book, and you can even suggest the key ingredients!
I think this example gives you an idea of the creativity at play in this playful publishing venture.
The variety of subjects described in the "Books to Fund" section is truly wonderful. In addition to tarts, you'll find a pitch by JF Derry for The Dissent of Man, "exploring the influence of Darwin on everyone: atheists, Christians, biologists and entrepreneurs."
There is also Keith Kahn-Harris's The Best Water Skier in Luxembourg, which he says "will recount my encounters with those who dedicate their lives to the pursuit of excellence while almost no one else is looking."
Although Mitchinson plans to extend the model to unpublished authors, his initial projects have featured well-known writers willing to try an entirely new way of financing a book.
I didn't find it particularly easy at this point to find which books are available to download as eBooks in Kindle and other formats, but Mitchinson will be working on that in the coming weeks and months.
I did manage to submit a 10-pound pledge via PayPal for How to Have an Almost Perfect Marriage by Edna Fry, wife of Stephen Fry, who hosts a BBC comedy quiz show named Quite Interesting. QI lists John Mitchinson as its Director of Research.
Once my pledge went through, I was able to download a .mobi file of the book for my Kindles, because Mrs. Fry's project is already fully funded. In fact, it reached 165 percent of its goal. Even though I won't see my name in the eBook, it looks like an entertaining read, and I'm glad to support one of the first Unbound books.
I'd say this experiment is off to a promising start. Unbound has successfully funded 18 books in its first year. Mitchinson plans to add another 50 successful projects this year, and to grow exponentially after that.
He is at an interesting moment indeed.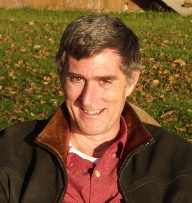 Kindle Nation Weekender columnist and contributing editor Len Edgerly blogs at The Kindle Chronicles where you can hear his with John Mitchinson in its entirety at 25:23 of this week's Episode 213.