Welcome to the Third Layer of Publishing:
How a Tiny Boston Start-Up, Amazon (and Authors) Are Plotting to Change the World of Serialized Fiction on Kindle
Len Edgerly Interviews Yael Goldstein Love, Co-Founder and Editorial Director of Plympton
By LEN EDGERLY
Contributing Editor


Welcome to the Third Layer of Publishing.
That his how Jennifer 8. Lee, Co-Founder and President of Plympton, a literary startup creating serial fiction for digital readers, refers to the emerging alternative to major publishers and uncurated online markets.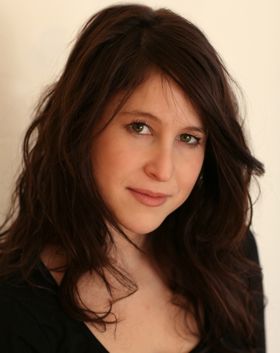 I learned more about the third layer from Lee's co-founder, Yael Goldstein Love (photo at right), who also serves as Plympton's Editorial Director and was my guest this week on The Kindle Chronicles podcast.
"It's not something that people are talking about very much, this third layer," Love told me.
Not many people were talking about Plympton, either, before the morning of September 6th this year. That was when three of the Boston startup's titles were featured among the first eight Kindle Serials announced by Amazon CEO Jeff Bezos in Santa Monica.
Plympton was founded in 2011 and was approached this year by Amazon to participate in the Kindle Serials project.
Amazon did not invent serial fiction, of course, but the technological capabilities of the Kindle platform make some very interesting updates to the genre possible.
For one thing, you can offer readers a one-price up-front purchase of a serial, so that subsequent installments arrive at no charge on their Kindles or Kindle apps. You can even preserve notes and highlights that a reader has made on the earlier installments, when the serial is updated. As an introductory price, Amazon is offering the eight Kindle Serials at $1.99 each.

Plympton's titles are Hacker Mom by Austen Rachlis, Love is Strong as Death by Carolyn Nash, and The Many Lives of Lilith Lane by E.V. Anderson.
I remember several years ago, when the Kindle was first taking hold, someone—I can't remember who–predicted that eReaders and eBooks would enable the rise of completely new players in publishing. Somewhere in a coffee shop, two literary entrepreneurs would hatch an idea that would upend the entire business.
I remember thinking, "I can't wait to meet them."
I didn't think of those coffee-shop innovators as the Third Layer. But it's as good a name as any. And now we know some of their names. In addition to the team at Plympton, they include two other startups–Byliner and The Atavist.
Yael Goldstein Love offered a helpful analogy for how this Third Layer will change traditional publishing and the Wild West of digital self-publishing.
"When you think back to when blogs were starting to become a thing," she said, "there was this big distinction between blogs and journalism. We thought one is professional and one isn't, and then we saw the professionalization of blogs. Not only did it change how we think about blogging, it very much changed how we think about journalism."
She suggested that something similar may be happening in the Third Layer. In this view, Plympton and similar startups represent the professionalization of online publishing.
Love's own background shows what literary professionalism can bring to the party. An honors graduate in philosophy from Harvard in 2000, she wrote a novel titled Overture that was published by Doubleday in 2007. The New York Times Book Review wrote that her work showed "signs of brooding genius" and described Love as "a writer of great emotional precocity."
She has taught fiction at Grub Street, a Boston center for creative writing, and served as a publishing assistant at The Paris Review.
This is good experience to bring to "a new literary studio devoted to reinventing the way people experience literature by combining serialized fiction and digital platforms," which is how Plympton describes its vision.
Readers are looking for good things to read, but it's not easy to figure out what that looks like. When I asked Love what she's looking for in Plympton serials, she offered a convincing set of guidelines, beginning with the obvious requirements that they be well-written and offer characters that fascinate.
"What's really different with a serial than with a more traditionally told novel is that you need that through line, the plot, to be so crystal clear," she added. "It can never fall by the wayside."
She tells writers that she loves "the meandering meditation on first love" as much as the next person, but "we cannot have that in a serial—that does not work."
There has to be a compelling plot line strong enough to pull the reader from episode to episode. This might sound like a drag if you are a literary type, but Love makes it sound freeing, and you can see how her writer's sensibility will help her to guide the creative process of potential Plympton authors.
"I think in a way it's a constraint that's very freeing, especially for more literary writers who have in some ways gotten away from plot," she said. "To have the excuse to focus on a really fun, wild, compelling plot can be a very freeing experience, I think."
"We'll see," she adds.
As for the reader-feedback aspect of Kindle Serials, which Amazon Publishing VP Jeff Belle has emphasized in describing the new genre, Love said she is curious what role such feedback might play in helping authors shape their writing.
Amazon is making it easy for Kindle Serials readers to post comments and questions for authors at each serial's discussion forum. So far, the number of comments has been modest.
"It could become a big element," she said of reader feedback. "It would be sort of exciting if it did. I'm not surprised that it hasn't picked up yet. It's something readers are going to have to get used to."
She pointed out that even Charles Dickens benefited from the reaction of readers, after serialization of The Pickwick Papers had gotten off to a weak start.
"It was not until the fourth installment, where he introduced the character of Sam Weller, the very charming manservant, and people loved it," she said. "All of a sudden everyone was loving The Pickwick Papers, and he noticed that and he changed things to have this character be more active. So he very much was influenced by reader feedback."
Whether Kindle Serials authors will have similar experiences is just one of the plots that make the Third Layer of Publishing a story that I will be very interested to follow in the months and years ahead.
Meanwhile, if you hurry you can play a role yourself in Plympton's future by making a pledge to their Kickstarter project to raise money for ongoing expenses, like paying the writers and editors. Supporters have already blown past the initial goal of $30,000 but the funding doesn't end until Tuesday, October 9 at 10:15 p.m. ET.

______________________________________________________________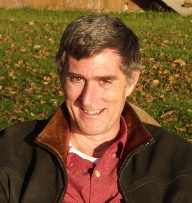 Kindle Nation Weekender columnist and contributing editor Len Edgerly blogs at The Kindle Chronicles, where you can hear his interview with Yael Goldstein Love in Episode 218.