Len Edgerly Interviews Chris Brogan,
co-author of The Impact Equation
By LEN EDGERLY, Contributing Editor

Three books? 12 months? For most Kindle Nation readers, it's hard to imagine such a choice. But which ones would you choose?
In my case, it may take another year for me to finish Tolstoy's War and Peace at the rate I'm going, so I would include that one.

And because I aspire to making things happen in the Kindlesphere through my podcast and blog, I might include a new book by Chris Brogan and Julien Smith titled The Impact Equation: Are You Making Things Happen or Just Making Noise?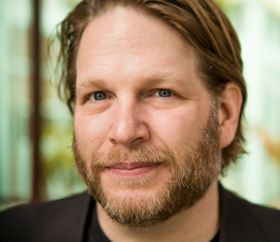 I spoke with Chris Brogan by Skype from Denver the day after Hurricane Sandy dealt his hometown in Newburyport, Massachusetts, a glancing blow. As CEO of Human Business Works, Brogan is a sought-after keynote speaker, trainer, blogger, and author.
He assigned himself the task of reading only three books from November 1, 2012, to November 1, 2013, as an experiment in immersion. I find the idea fascinating but am not sure I am willing to try it.

"I have this opinion that a lot of times people will read books and just kind of go from one book to the next," Brogan told me. "I track on things like Twitter what people say about my book. So I'll see, 'Just finished The Impact Equation, now going on to The Power of Habit by Charles Duhigg'—as if there's some kind of a hurdle race, as if they've just gone over a hurdle, and they're going to the next one."
As a result, Brogan believes, we seldom go deeply enough into a book, to fully absorb the meaning of it. His idea of picking three books to read and reread throughout the coming year tests a new level of commitment to a book, like becoming a rooted disciple instead of a hurdler who is always jumping to the next new title.
I made a note in iCal for November 1, 2013, to loop back with Brogan for a report on the results of his project. I won't be surprised to find that he was unable to keep his love of reading on such a tight leash, but he may surprise us.
Here are the only three books that Chris Brogan will be reading for the next 12 months: The Talent Code: Greatness Isn't Born. It's Grown. Here's How by Daniel Coyle, Living Beautifully with Uncertainty and Change by Pema Chodron, and You Are Your Own Gym: The Bible of Bodyweight Exercises by Mark Lauren.
None of the three books is more than 140 pages long, so Brogan could probably read them all in a day and a half.  If he sticks to it, he will certainly be reading each of these books more than once and probably several times.
This seems like brilliant luxury to me. I sometimes finish a book with a wistful thought of going back to Page One, because I sense that if I read the whole book again I would understand it better, that the book might actually change me. But there are always more unread books on my Kindle, beckoning for my attention, so I move on.
You may see where this is going.

Brogan's book comprises 285 pages, and I'm thinking of reading it and rereading it for the next 12 months. I am not willing to limit my reading to The Impact Equation and just two other books, but as my own experiment in reading habits and social media awareness, I intend to keep reading this tome until November 1, 2013. Each time I finish it, I will tap on "Go To" on my Kindle and return to the beginning.
I think it's a good choice for a year of immersive reading, because I find the book to be well-written, substantive, and full of insightful eddies and detours of mind.
In my first read of it, I have found only one tiny typo, a forgotten period at Location 2610. So it's a carefully written and proofed book, and that matters to me.
It's also a book with a clear structure. As the title suggests, the book presents an equation that enables you to measure the potential impact of your ideas. To wit:
Impact = C x (R + E + A + T + E).

It's easy to remember, because it spells "Create," and the six variables of the equation give the authors room to dive deeply into the following impact attributes:

Contrast – An idea's perceived difference, the thing that strikes people as remarkable.
Reach – The size of your email list or RSS feed, the number of your followers.
Exposure – How often you connect with the people you connect with.
Articulation – Making your idea instantly understandable.
Trust – A tough factor to define, but we know it when we feel it. Brogan and Smith covered this subject in their 322-page book published in 2009, Trust Agents: Using the Web to Build Influence, Improve Reputation, and Earn Trust.
Echo – The feeling of connection you give your reader, visitor, or participant in your project.
The authors flesh out this equation with usable action steps, tips for honing ideas, and specific advice on everything from how often you should Tweet to where you should buy your shaving razors. There will be no end of practical advice to follow.
But I think the real payoff of spending a year with this book will be the number of things I will be invited to think about.

In my first reading, I wished I could spend more time thinking about pattern recognition, extrapolation of ideas from one realm to another, what it takes to become "a master of language," the proper approach to influential people, and why Sunday is a magical day for releasing a blog post, to mention just a few of the trails the book invited me to explore.
If you would like to join me in reading The Impact Equation all year long, please drop me an email at PodChronicles AT Gmail DOT com, so we can keep each other honest. And look for a return to the book here and at The Kindle Chronicles on or before November 1, 2013.

One of the idea-shaping exercises in the book is to simplify your idea to three words. When I asked Brogan how he would do this for the idea of his new book, he paused and said, "Let's see…."

His answer may be the reason I am willing to spend a year with his book, because I think he meant it.

"Be very helpful," he said. "That's probably the essence of all the advice that I ever give. Just be helpful."
Our contributing editor Len Edgerly blogs at The Kindle Chronicles where you can hear his interview with Chris Brogan at 21:50 of TKC 222.