Len Edgerly Interviews Richard Mason,

author of History of a Pleasure Seeker
By LEN EDGERLY, Contributing Editor

When a brilliant author creates a version of his novel for tablet computers, a whole new world of possibilities opens up.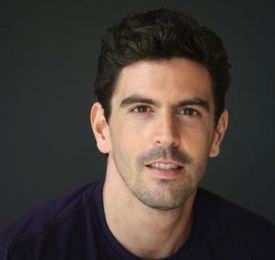 That's what I find so intriguing about Richard Mason's recently released app, History of a Pleasure Seeker, Volume I: The Gilded Curve.
When Mason began work on a digitally enhanced version of his book, the Kindle Fire did not yet exist, so the app is only available at the iTunes store for iPad, iPhone, or iPod Touch. An Android version that will play on the Kindle Fire is in the works, the author assured me in this week's Kindle Chronicles interview on November 5th.
Meanwhile, you can check out what he refers to as the "e-lumination" of his novel on an iOS device, or you can read History of a Pleasure Seeker on your Kindle or Kindle app as a text-only eBook.
It's the story of Piet Barol, a handsome and charismatic young Dutchman from a humble background who in 1907 lands a tutoring job in a very grand house in Amsterdam. Piet's psychologically skillful navigation of his host family's luxurious world is presented with deft characterizations, perfect dialog, and a good deal of artful eroticism.
I read the novel in one day last month when I was confined to the house with a bad cold, and I loved every page of it. The writing is so good it hurts.
Or, as The Boston Globe put it, "If Charles Dickens and Jane Austen had a love child who grew up reading nothing but Edith Wharton and Penthouse Forum—well, that person might be almost as wry, sexy, and knowing a writer as Richard Mason." Another reviewer, Alex Preston, described History of a Pleasure Seeker as "Henry James on Viagra."
You might think an author this talented would simply keep writing manuscripts in his longhand writing notebook, which Mason prefers to any keyboard. And in fact he has done just that, publishing a total of five novels including History of a Pleasure Seeker.
But when he was shown an iPad for the first time in July, 2010, Mason was inspired to create something entirely new–a version of his book that would take advantage of what he calls "this incredible device."
It was clearly a major undertaking, beginning with the recruitment of Dan Stevens, who plays Matthew Crawley in Downton Abbey, to narrate the book's 20 hours of audio. Mason founded an entirely new venture in Manhattan, Orson & Co, to set teams of musicians, videographers, photographers and coders to work on the e-lumination.
The completed app was released this month, costing $12.99 at the iTunes Store, where you will also find a free "Lite" version that offers samples of the digital enhancements.
If you are a regular reader of eBooks on Kindle, you will immediately notice that features you have come to expect are missing in the e-lumination. Chief among them is the ability to increase the font size.
Those still reading print books won't mind this aspect of the app. But if you love changing the font of an eBook to exactly the size that is easiest for you to read, you will feel hemmed in by the default font, as if someone had forced you unwillingly back to the pre-eBook era. For me, the font size of the app is too small to read comfortably, but I am 62 years old, so if your eyes are younger it may be okay.
There is also no dictionary lookup and no ability to highlight text. You can write notes in a general notes area, but you can't attach a note to a specific place in the book.
As for things you will find in the app that are wonderfully new, you are in for some treats.
If you tap on the icon of a gramophone at the bottom of each page, you will hear a pleasingly British voice intone the words of the story. As each paragraph is read, its text turns red. If you want to skip to another paragraph, just tap it, and Downton Abbey's Dan Stevens will skip ahead or behind, as you wish.
If the page contains a line-art drawing, tapping on it will bring up a photograph of a street scene of Belle Époque buildings or perhaps a crystal goblet, with a Ken Burns effect of moving around the image slowly.
There is a red ribbon hanging from the upper right of the page, and when you tap on it or pull it down, it reveals an ornate menu taking you to "Ask the Author" videos, one-page history lessons on topics such as "How Amsterdam got rich," a gallery of photos, a place where you can write and read your notes, and several options for sharing via e-mail, Facebook, and Twitter.
It's all beautifully presented, with details suitable to the period of the novel.
"I think it's a new way of experiencing a story," Mason told me, "one that puts the reader in charge for the first time of how and if to stimulate their imagination by what they see and hear."
To arrive at a vision for his e-lumination, Mason began by asking himself where the true pleasure of the reading experience lies.
"I thought, in the end," he said, "that it's the pleasure that comes from taking your imagination as the reader, collaborating with the author's imagination, to create an experience that is wholly your own."
I agree. But I hope that Mason's next iteration might put readers even more in charge of the experience.
The key would be to let us choose to enjoy the exquisite, fixed-page design as it appears in this version or, with a tap of a menu, to toggle to an entirely different view in which we can change the font to precisely the one that gives us the most pleasure in reading.
I know this would be a tough change for Mason to make, because he is so deeply committed to the beauty of the pages his team has created.
In a similar way, the editors of The New Yorker could not bring themselves to give up the iconic font and page design of the print magazine when they created apps for tablets like the Kindle Fire. What you see is all you get in terms of font size, and you can't look words up or highlight.
By comparison, The New York Review of Books for Kindle Fire allows you to view that magazine's traditional pages, with zooming capability, or to shift to the more reader-friendly Kindle view in which you can change font sizes and the rest.
I hope this suggestion is worth considering, but I want to conclude by congratulating Richard Mason for his pioneering work in advancing the pleasure of reading. He deserves credit for breaking new ground and writing a novel worth experiencing in as many new ways as the mind can imagine.
---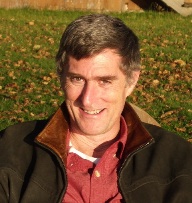 Our contributing editor Len Edgerly blogs at The Kindle Chronicles where you can hear his interview with Richard Mason in Episode 223.