(Ed. Note: Longtime Kindle Nation readers may remember Jeff Belle as one of the first sponsors of Kindle Nation Daily way back in September 2010 with his debut novella, 'Carlos The Impossible' — "a 'Ferdinand' for grown-ups … a sort of love story: part tall tale, part sad, sly amusement, and part subtle, comic fable – all rolled together in the narrowing distance between a man and a bull." But we're thrilled to welcome him back in his day-job capacity with Amazon Publishing in this week's column by contributing editor Len Edgerly.)

By Len Edgerly
Contributing Editor
Amazon Publishing this month introduced an amazing new gadget called the Virtual Water Cooler.
You can buy it with 16 GB of memory or 32, with or without Special Offers… Just kidding. It's free, and it's not really a gadget. It's a feature of Amazon's new Kindle Serials—"Great Reads, One Episode at a Time."
The feature, Customer Discussions Forums, exists for other Amazon products, but when applied to Kindle Serials it offers an innovative way for authors and readers to connect before the author completes the writing of his or her story.
Amazon CEO Jeff Bezos announced Kindle Serials on September 6th at a press conference dominated by news of new E Ink Kindles and Kindle Fires. I thought at the time that Kindle Serials might well turn out to be one of the most important innovations revealed in the Barker Hangar, perhaps comparable in impact to Amazon's huge success with mid-length Kindle Singles.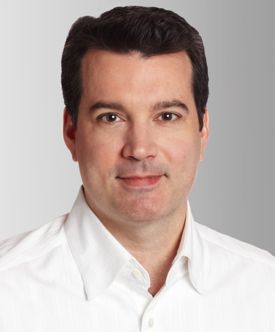 There are eight Kindle Serials for sale at Amazon.com, costing $1.99 each. For that price, you will receive the entire Serial, not just the first episode.  All of the subsequent ones will arrive automatically to your Kindle device at no extra charge.
Jeff Belle (right), vice president of Amazon Publishing, told me in this week's Kindle Chronicles interview that the new venture is off to a strong start with authors and readers.
"We have received dozens of submissions over the last couple of weeks since launch," he said, "and they're selling well. We've sold about 10,000 in the first week, and we certainly expect that number to keep climbing."
Serials are not a new idea, of course. Charles Dickens at age 25 published The Pickwick Papers in monthly installments, beginning with the first episode in March of 1836.
His publishers printed 1,000 copies of that first installment, and by the time the serial was concluded in October, 1837, they were printing 40,000 copies of each episode.
As an homage to Dickens, Amazon is introducing its first Kindle Serials alongside free, serialized versions of The Pickwick Papers and Oliver Twist.  A nice touch.
Though Amazon did not invent serials, it is applying digital technology to the concept in two ways.
First, the Kindle makes it possible for readers to purchase a serial just once and have future episodes appear automatically on their devices, with highlights and notes they make in earlier versions preserved in the new ones. That's something Dickens couldn't do.
The second update is the virtual water cooler, a.k.a. Customer Discussions Forums.
"We really like this idea," Belle said. "We want to create a forum, a destination where readers of these books after each installment can gather, talk and interact with the author. And hopefully the author will be able to glean some feedback from readers in ways that actually inform the future content of the book."
Although I love the idea of Kindle Serials, I wonder if reader-author interactions will take place at meaningful levels of activity.
As of September 21, two weeks after launch, the sale of at least 10,000 Kindle Serials has generated only 57 posts in the Customer Discussion Forums for the eight Kindle Serials.
More than half of the posts—28 of them—are in response to Neal Pollack's Downward-Facing Death, a serial that Bezos mentioned at the press conference. The other seven all have posts in the single digits.
It's early, of course, but it will be worth watching these forums, to see if the virtual water cooler catches on.
Belle sees engagement in the forums as a key to the success of Kindle Serials. Without it, in my opinion, today's readers might well lose interest in stories that routinely bring you to the edge of a cliff and then make you wait two weeks or a month before you find out what happens.
I tried the virtual water cooler myself by posting a question for author Neal Pollack. I asked why his episodes appear every month instead of every two weeks, which is the more common cycle for the other Serials.
He responded in the forum exactly two minutes and 50 seconds after my post went live, which was impressive and a little eerie, as if there really was a water cooler and we were hanging out there together.
"Because of my schedule," Pollack replied, "a month lag time between episodes simply worked best this time around. Maybe if I do another serial, I'll have a shorter lead time."
For the virtual water cooler to generate engagement that makes Kindle Serials a success, I think Pollack's speed of response will need to be the norm. One of the other Serials authors, who will go nameless, has not responded to a question posted by a reader nine days ago.
I think Belle is correct that active engagement will be the key to success of Kindle Serials.
If all that you found at the water cooler was something to drink (or read), what would be the point of going there so often?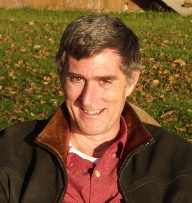 Kindle Nation Weekender columnist and contributing editor Len Edgerly blogs at The Kindle Chronicles, where you can hear his interview with Jeff Belle in Episode 216.