By Len Edgerly
Contributing Editor
Amazon is shortening the half-life of normal.
That's my impression the morning after the latest torrent of new devices and inventions released yesterday, September 6th, here in Santa Monica, California.
It was just 345 days ago that the Seattle game changers introduced the Kindle Fire at a press conference in New York City. It's instructive to remember back to when the idea of Amazon selling a color tablet was pretty radical stuff.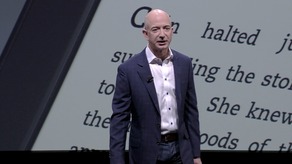 As Amazon founder and CEO Jeff Bezos strode across the stage and raised that first Fire high, like a proud fist, I thought I saw a golden rim around it. It turned out to be just the reflection of the arty overhead lights at the venue, but Amazon went on to find plenty of gold in the original Fire. In its first nine months the seven-inch tablet snatched 22 percent of the U.S. tablet market.
Before yesterday, "normal" had settled down for a while, to a solid lineup of E Ink Kindles and one Kindle Fire. Amazon Prime customers came to think it normal that their $79 annual membership keeps bringing additional benefits, like free book borrowing at the Kindle Owners' Lending Library and an ever-expanding selection of free movies and TV shows through Prime Instant Video.
Yesterday's press conference in Santa Monica opened with a new television ad shown on a huge screen at the back of the stage. The ad highlighted Amazon's most successful innovations, from one-click purchasing to customer reviews and the creation of the Kindle. It ended with this statement: "Look around. What once seemed wildly impractical is now completely normal. Then normal just begs to be messed with."
As the lights came up, Jeff Bezos entered from Stage Left grinning, ready to start messing with normal. He wore jeans, a sports jacket, and a white shirt with colorful buttons. His famous and jarring laugh is under wraps for these tightly scripted events. What remains is a nearly constant smile, just this side of a smirk.
"We. Love. To invent." He made that statement just as I've written it, with pauses separating the words. He continued, "We love to pioneer. We even love to go down alleys that turn out to be blind alleys."
Exhibit A of a blind alley, which Bezos cited when I interviewed him in Seattle this summer, was the invention of "locations" in Kindle books. It was a reasonable innovation for identifying where you are in a book when the number of pages changes with the font size, but customers hated it.
"Of course every once in a while," he said yesterday, "one of those blind alleys opens up into a broad avenue—and that's really fun."
By now you have, I'm sure, checked out the new lineup of devices that Bezos introduced. For each one, he had fun touting new features and highlighting the engineering prowess that made them possible. The crowd of 400, mainly journalists not paid to holler and applaud, couldn't help offering some oohs and ahs.
I felt the suspense build as each of the new products was described on the screen and demonstrated by Bezos at his lectern. What is this thing going to cost?
I guessed too low for the new Kindle 6-inch Paperwhite, with its gorgeous frontlit screen, but my tech assistant for the press conference, Garrett Riley, came close to nailing it when I whispered a request for his prediction.  He guessed $100; it's actually $119 with Special Offers and ships October 1.
Here is the rest of the lineup:
In the past, I have purchased every new Kindle in order to make sure I have hands-on experience to share with my listeners and readers. But yesterday's offerings arrived as a blur of possibilities, reminding me of a story I heard when I lived in Casper, Wyoming.
A cowhand was supposed to be counting cattle moving into a corral. When he presented his tally, it contained a single line for each animal along with a few marks that led the foreman to ask, "What are these?"
"Oh, them's bunches," the wrangler replied.
Likewise, the specific devices kind of flowed together in my mind as we tried them out and watched demos in the high lobby of the Barker Hanger. Did the Kindle Paperwhite have audio? Or just the Fires? (Answer: Just the Fires.)
Back here at the hotel last night, I hit the one-click button on a Kindle Paperwhite without 3G, because I can tether it to my iPhone whenever I need to. It won't be shipped for three weeks, so that led me also to buy the new entry-level six-inch Kindle, which I'm happy to see left Amazon's facility this morning at 6 a.m. and is headed to Cambridge for delivery in four days.
I wanted to try one of the HD Fires, but I love my iPad 3, so I bought the Kindle Fire HD 7" and will have that in just over a week.
In addition to the devices themselves, Amazon's new generation includes inventions big and small that illustrate just how much fun they're having and how closely they are aligning themselves with customers.
If you are like me, one of the things you still miss from the days of paper books is being able to flip ahead a few pages to see how far it is to the end of the chapter you're on. The new Kindles will show that information in the lower corner when you tap to bring up the controls. The software even tracks how fast you're reading, so the estimate of how soon you will reach the end of the chapter, or the book, is tailored to your own pace.
An invention that has the potential to revolutionize content as much as Kindle Singles is Kindle Serials. It's an idea that dates back to Charles Dickens, and it will get a big boost from Amazon. There are eight series available already for $1.99 each and two free ones, based on Dickens classics. When you buy a series, you will receive the first installment and all future ones, as described in the listing details.
When a future episode arrives on your Kindle, it will replace the previous file with one containing all the episodes released so far. But unlike file replacements which we now receive sometimes for corrected books, these updated Serials downloads will preserve all of your notes and highlights.
Russ Grandinetti, VP for Kindle content, told me Serials is only available through Amazon Publishing, so you can't create one yourself through Kindle Direct Publishing yet. But I am sure that is something they'd like to do in the future, once they get the new content up and running.
Another breakthrough is one we've known was only a matter of time. Since Amazon owns Audible.com, why not sell an audio book paired with a Kindle book, so you can switch from reading to listening and never lose your place? Welcome to Whispersync for Voice.
Here is my advice: Don't delay making your choices from among these new device options, and settle in as fast as you can to the new normal for Kindle reading. Because the way things are going, we won't have long before Amazon messes with normal–again.
 *     *     *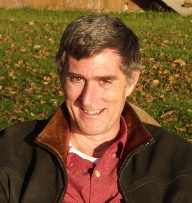 Kindle Nation Weekender columnist and contributing editor Len Edgerly blogs at The Kindle Chronicles where you can hear his special podcast all about the Santa Monica press conference in Episode 214.
*     *     *
Extras
First, here's an important tip for everyone interested in getting one of the new Kindle Fire HD units into their hands as quickly as possible: While most of the new Kindle Fire HD models will be released in November, the brand new $199 16GB Kindle Fire HD 7″ model with Dolby audio, 2 antennas, and dual-band wi-fi will be released NEXT FRIDAY, Sept 14 – here's a link to get your order in right away http://bit.ly/FIRE-HD-SEPT14 (And by the way, this is the Kindle Fire that will be going to winners of our weekly Kindle Fire giveaway sweepstakes. We'll be announcing not one but two winners in the next few days.)
In addition to our usual coverage of free and bargain books and this week's great column from contributing editor Len Edgerly just below, here are links to some of our other coverage of this week's Kindle news:


New Kindle Ordering Links
Important Links for New Kindle Accessories, Warranties, and More
Kindle Fire Accessories
Kindle E-reader Accessories
Kindle eReader Warranties
The Overflow

14,000+ Titles That Are Now Eligible for Amazon's Cool New WhisperSync for Voice Program
Judge Approves eBook Pricing Settlement Between Government and Publishers (This one almost upstaged the Amazon press conference, since it became public just moments before Jeff Bezos stepped on stage Thursday. We'll have more to say about it soon, and it is great news for ebook consumers, but for now you can get the basics from the New York Times.)