Len Edgerly Interviews

N

eil Strandberg,

Director of Member Technology, American Booksellers Association
By LEN EDGERLY, Contributing Editor

The general manager of Harvard Book Store in Cambridge, Massachusetts, remembers two women who came into the store and said, "We'd like to talk to your children's specialist about what books we should buy for our granddaughter for her Kindle."
"I took a really deep breath and said we'd be happy to do that," the manager recalled in a recent interview.
Therein lies a glimpse of the topsy-turvy world of bookselling five years after Amazon introduced the Kindle on November 19, 2007.
Neil Strandberg, director of member technology for the American Booksellers Association (ABA), has helped to create a new way for independent booksellers to navigate that world. It's an eReader that begins with the letter K, but it's not made by Amazon.
Kobo eReaders can now be sold at any ABA member bookstore, and when you use the Kobo that you buy at an indie bookstore, your Kobo eBook purchases will benefit the store via sales commissions.
We knew the ABA was looking for a new partner for selling eBooks, because Google in April of this year announced it was ending its eBook reselling program with the indies. The Google program never really took off. As a Kindle owner, I hoped against hope that the ABA might make like Nixon going to China and shock the book world by making a deal with Amazon.
This became a slightly more plausible dream in May when the biggest bookstore chain in the U.K., Waterstones, announced a deal to sell Kindles and Kindle eBooks at Waterstones stores.
The Economist dubbed the move "a Faustian pact" agreed to by James Daunt, managing director of Waterstones. Daunt had once famously described Amazon as a "ruthless money-making devil."
In a YouTube video in May, Daunt described the Amazon deal as the best way "to solve the digital question," by offering "a great family of devices" and making the Kindle experience better by enabling a Kindle owner to browse and read via WiFi while enjoying a coffee at a Waterstones store.
In the event, as the Brits would say, the ABA chose a different route and in late August announced the partnership with Kobo.
I spoke with Neil Strandberg by Skype this week about the Kobo choice. He said the ABA searched "high and low" for a new provider of eBooks and eReaders for independent booksellers. He declined to say whether or not Amazon or any other specific company had submitted a proposal.
"It's not exclusive, we are careful to say," he noted.  But I suggest not holding your breath hoping for an ABA-Kindle connection any time soon, Waterstones or no Waterstones.
Strandberg is a practical, diplomatic guy with whom I enjoyed talking eBooks over coffee in Denver, where until May of this year he worked as manager of operations at The Tattered Cover Book Store, one of the nation's premier independent booksellers. He is not a basher of Amazon or any other player on the publishing scene.
When I suggested this week that most of the indie bookstore customers who have gone digital probably chose the Kindle, he demurred.
"I think it's an open question how many of those customers that are still very active with the independent channel have chosen Amazon," he said. "To the extent that they want to add eReading to their portfolio of reading habits, in many respects they've already said to us, 'not Amazon," or they've already said to us, 'not Barnes and Noble."
Carole Horne, the general manager at Harvard Book Store, told me that she would be extremely reluctant to ever team up with Amazon. "They've said they want to put other people out of business, especially independent bookstores," she asserted.
In four years of covering the Kindle and eBooks, I have never heard anyone from Amazon express that desire, so I pressed Horne on her source.
"At trade shows, talking to people from Amazon, there are people who say, 'We think independent bookstores are dead, and that's fine with us,'" she replied. She has not heard Jeff Bezos say that, but she believes "he would like to be the only retailer in the world."
I find that characterization to be quite a stretch from Amazon's stated mission of being "Earth's most customer-centric company."
In any event, I purchased a Kobo mini at the Harvard Book Store the day after Thanksgiving, when they were on sale for $49.99. I also created a new Kobo account, tied to the Harvard Book Store, so eBook purchases that I make at the Kobo store will benefit Cambridge's premier indie bookseller. I even sideloaded the Kobo app to my Kindle Fire HD, so I can read Kobo books on an Amazon device.
Given the scary threat that eBooks pose for the ABA and stores like Horne's, I am impressed by customer-oriented responses like her decision to help the two women find books for a granddaughter's Kindle, and by the Kobo initiative.
For those of us who have switched to reading exclusively on Kindles or Kindle apps, bookstores were once our favorite sanctuaries and places to shop. That's where we learned to love books.
We still love books. And, to greater or lesser degrees, we pretty much love Amazon for inventing the Kindle, constantly improving its capabilities, and making it cheaper and cheaper to read more voraciously than ever.
I hope U.S. bookstores have a great holiday sales season and sell lots of Kobos. And I hope that somewhere in the world of indie bookstores there is a Nixon still looking for a way to get to China—by way of Seattle.
---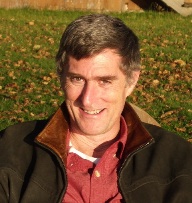 Our contributing editor Len Edgerly blogs at The Kindle Chronicles where you can hear his interview with Neil Strandberg at 8:51 of this week's Episode 225.