By LEN EDGERLY, Contributing Editor
Most of the big news in eBooks these days comes out Amazon's headquarters in Seattle, but the eBook Revolution actually started right here in Cambridge, Massachusetts.
Prof. Joseph M. Jacobson of the M.I.T. Media Lab and one of his students, Barrett Comiskey, filed the original patent on October 25, 1996 for "Nonemissive displays and piezoelectric supplies therefor." In layman's terms, they invented the electronic paper that made the Kindle and similar eReaders feasible for the mass market.
Jacobson and Comiskey, along with three other partners, in 1997 founded a company based on their invention. They named it E Ink Corporation, and they located it in Cambridge, just five miles down the road from the Media Lab. It took 10 years and $200 million in investment before they had a product ready to sell.
My first visit to E Ink was in November of 2008. The Kindle was still in its first of now five generations. I wanted to understand the technology behind the Kindle, so I made an appointment to interview Sri Peruvemba, vice president of marketing.
Since then, the price of a Kindle has fallen from $399 to $69, and E Ink's workforce in Massachusetts has grown from 75 employees to about 300.
The company in 2009 was purchased by one of its business partners, Prime View Int'l Co. Ltd (PVI), based in Taiwan. PVI since then has changed its name to E Ink Holdings, and its U.S. headquarters is still here in Cambridge.
Peruvemba is now based in California but happened to be in Cambridge this week, so I was able to schedule another in-person interview. As we started, he remembered back to what life at E Ink was like in the early days.
"We were probably losing about a million dollars a month," he recalled. "We were perfecting a product that didn't quite exist, and we were going after a market that didn't quite exist."
When the market for eReaders developed, E Ink's displays became the default standard for the new industry.
More than half of E Ink's employees in the U.S. are in research and development, and the company continues to draw heavily from local universities, especially M.I.T.
It's a great American and New England success story. I particularly love the fact that E Ink makes 100 percent of its electronic displays 90 minutes away in South Hadley, Mass..
To explain E Ink's technology, Peruvemba has come up with an effective teaching tool. It's a clear plastic ball about the size of a golf ball, and it contains white and black spheres floating in a clear liquid.
"When we started, our aim was to replace printed paper," he begins. The E Ink process makes tiny pigment particles out of the same materials used to make paper white and ink black. The particles are charged and encased in slightly larger capsules.
"By applying voltage across the capsule, we can cause the white or black pigment to rise to the surface," he explains.
We're talking very small objects in this description. Peruvemba's golf ball display represents a capsule about the diameter of a human hair.
Five years ago the displays in eReaders like the Kindle had resolution of about 150 dots per inch (DPI). The current generation of displays boasts resolution of 212 DPI.
"A lot of people think one of these microcapsules is a pixel," he said. "It is not. Under each pixel, we have dozens of microcapsules. So we have a lot more resolution to give in the future, and I think it's going to keep getting better for a while."
I've heard about the microcapsules before, and I always assumed that they were the delicate part of a Kindle screen. I thought the microcapsules would crater if, for example, you tossed a satellite phone on your Kindle as Eric Loss did by mistake while sailing solo around the world.
Peruvemba explained to me that it's actually a one-millimeter sheet of glass below the microcapsule layer that can break under impact. This glass does a good job as a conductor of electricity and is used in 95 percent of all LCD screens. On smaller products, plastics are beginning to replace the glass, and when that is available for computer and eReader screens, they won't be so vulnerable to flying sat phones.
Peruvemba believes we are still in the early days of the revolution sparked by E Ink technology.  Although the penetration of eBooks in trade publishing is significant, there is still a great deal of potential growth in the textbook market.
"I believe every single book everywhere in the world will all become electronic," he said. "Whether it's E Ink technology or some other is not the point."
From a technology perspective, there is more resolution to achieve on E Ink screens, as well as increases in speed of display. Animation is already possible, and video speeds will one day be feasible. And there is still work being done on color E Ink screens, so stay tuned for developments there.
My time at E Ink US Headquarters convinced me that the soul of a startup is still driving these inventors to keep improving their technology, which means the revolution is truly just getting started.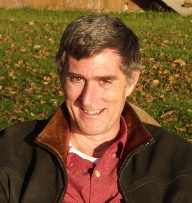 Kindle Nation Weekender columnist and contributing editor Len Edgerly blogs at The Kindle Chronicles.