(Ed. Note: In this week's column, Len focuses primarily on how the KDP Select and Kindle Owners' Lending Library programs benefit authors. But they're also a huge benefit to readers, both because of the free borrowing highlighted in the next article and because KDP Select allows the authors and publishers to offer the thousands of free books highlighted every day in Kindle Nation Daily posts. –Steve Windwalker)
By LEN EDGERLY, Contributing Editor

A blind alley is closed at one end. It leads nowhere. Why on earth would you ever want to go down one?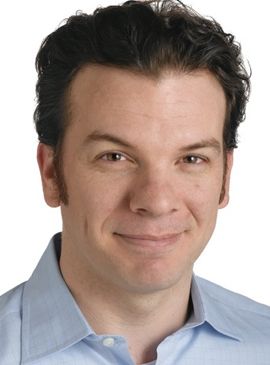 Russ Grandinetti (photo at right), Amazon's Vice President of Kindle Content, puts it this way: "We like going down blind alleys, because occasionally they turn into broad vistas."
Grandinetti is quoting Amazon founder and CEO Jeff Bezos with that metaphor, which aptly describes the success of a program launched almost a year ago named KDP Select.

Unless you have self-published a book at Kindle Direct Publishing, you may not have heard of KDP Select. But you probably do know about the Kindle Owners' Lending Library (KOLL, pronounced "coal.")
Through KOLL, Amazon Prime members in the U.S. who own Kindle devices get free borrowing rights for up to one Kindle book a month, with no due dates. The lending library was added on November 3, 2011, to free two-day shipping and free Prime Instant Videos as benefits of Amazon Prime, which costs $79 a year.

The lending library began with only 5,000 books to choose from. None of them came from authors publishing their work through Kindle Direct Publishing.
Thirty-five days after launching the lending library, Amazon opened the library's doors to KDP authors. Through KDP Select, an author or publisher can make their books available for free borrowing at the lending library in return for granting a 90-day exclusive to the Kindle Store. After the 90 days are up, they are free to sell their eBooks at Barnes & Noble, Sony, Kobo, or anywhere else.

Amazon's lending library is unusual in that an author receives a payment every time his or her book is borrowed. In fact, through November of this year KDP Select authors have received a total of more than $7 million in payments from Amazon. The money is distributed on a prorated basis, determined by how many borrowings take place for each book. The payments have been running about $2 per borrowing.
KDP Select also enables an author or publisher to offer their Kindle book for free at the regular Kindle Store, for up to five days every 90 days.

"In hindsight, it seems obvious that it succeeded so well," Grandinetti said of KDP Select in a telephone interview on November 28th. "It wasn't obvious in advance—we had hopes, but we didn't know. That one has turned out to be super successful."
Grandinetti is an enthusiastic exec who uses the word "super" a lot. And in the case of KDP Select, an initiative that might well have been a blind alley but turned into a broad vista, the numbers back him up.

Thanks to the response by authors and publishers to KDP Select, the Kindle Owners' Lending Library has grown from 5,000 titles to approximately 240,000. KDP Select books have been purchased, borrowed from KOLL, or downloaded for free more than 200 million times in the past year.
In that same year, more than 500 books enrolled in KDP Select have reached the top 100 Kindle bestseller lists around the world.

Grandinetti believes the lending library helps increase a book's sales in the Kindle Store, because free borrowing is, in effect, an extended sampling mechanism for books that customers might not otherwise take a chance on.
"It helps them reach an audience that they might not otherwise have reached," Grandinetti said of authors whose books are available in the library. Another benefit is that a borrowing is treated like a sale for the purpose of personalized recommendations and ranking on Amazon's bestseller lists.

Amazon invented the Kindle Owner's Lending Library in order to create an added benefit for customers purchasing a Kindle eReader or Kindle Fire. That's why free borrowing from the library is not available via Kindle apps such as those for the iPad, Blackberry devices or personal computers.
As for the larger picture here, I know that many in the traditional publishing industry see only a ruthless new competitor in Amazon. But when I have the chance to interview Amazon executives, from Jeff Bezos on down, I never hear about competitors. I hear about customers.

From the company's Vice President of Kindle Content, I hear how initiatives like KDP Select that entail millions of dollars of spending are launched in order to bring new benefits to customers who are authors and publishers, as well as customers who are readers.
"The price that I charge a customer today is the lowest that I can charge while still maintaining a healthy business for us, so we can continue, and also for the publishing community," Grandinetti told me.

"Having a great, robust, diverse, successful publishing business and having a great, robust, diverse, successful agent and author business is really great for readers," he added. "I feel that Amazon and Kindle have contributed to that, and we'll continue to try and find ways to do so."
On the day after I spoke with Grandinetti, Amazon issued a press release announcing that the company will add $1.5 million to the KDP Select global fund on top of the regular monthly payments, payable to authors and publishers during the three-month period from December through February.

In the press release I found evidence that when a player with Amazon's resources is willing to go down blind alleys, the broad vistas that sometimes open up are not just one company's to enjoy and profit from.
They can also open for a single writer, like Martin Crosbie, the author of a first novel titled My Temporary Life who was quoted in the release.

Crosbie, who lives in Vancouver, British Columbia, earned $100 from royalties for his book in the two months before he enrolled it in KDP Select. He then earned $45,000 in a single month from paid sales and payments for borrowings from the Kindle Owners' Lending Library.
"I have readers anxiously waiting for my next novel," Crosbie was quoted as saying, "and—I never get tired of saying this—I'm a full-time writer."
---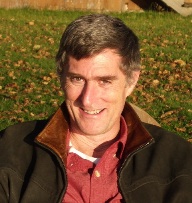 Contributing editor Len Edgerly blogs at The Kindle Chronicles where you can hear his interview

with Russ Grandinetti at 13:29 of Episode 226.
---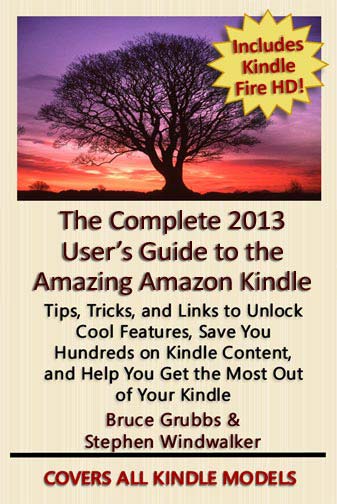 NOW JUST 99 CENTS EACH!
Just released on Kindle: The Complete 2013 User's Guide to the Amazing Amazon Kindle: Covers All Current Kindles Including the Kindle Fire, Kindle Fire HD, Kindle Fire HD 8.9″, Kindle Paperwhite, and Kindle Basic, by Bruce Grubbs and Steve Windwalker of Kindle Nation Daily – http://amzn.to/T8uGcF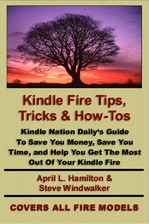 And for Kindle Fire owners, here's the perfect companion to your Kindle Fire, your user's manual, and your copy of The Complete 2013 User's Guide to the Amazing Amazon Kindle: Kindle Nation Daily's Kindle Fire editor April Hamilton's collection of her most helpful posts and articles to help you get the most out of your Kindle Fire tablet! http://amzn.to/TS6JVV