By LEN EDGERLY, Contributing Editor
The other day someone asked Cheryl Strayed if she had her best-selling book, Wild: From Lost to Found on the Pacific Crest Trail, on the family iPad.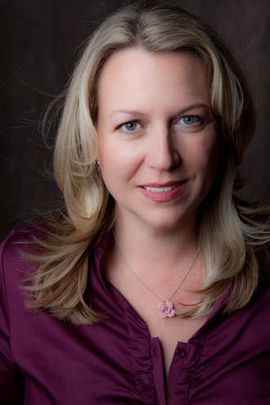 "I didn't even know that I could," she confessed in our interview this week. In fact, the author whose memoir convinced Oprah Winfrey to launch a digitally hip Book Club 2.0 has never even read an eBook.
Which doesn't mean Cheryl has an attitude against digital books. She just gets tired of looking at screens all day and prefers the feel of reading a printed book.
While talking with her, I did not feel provoked or defensive on behalf of eBooks. Instead, I garnered some lessons about transformation from the way she talked about her 1,100-mile hike, her writing, and her wild ride as an Oprah-selected author.
Let's begin with the hike. Cheryl had not been even a casual hiker before she set out on the Pacific Crest Trail (PCT) in 1995 when she was 26 years old, four years after the devastating loss of her mother to lung cancer. Her first set of boots was a size too small, and her pack, which she named Monster, was nearly too heavy for her to lift, never mind to haul up and down mountains from Mojave, California, to the border of Oregon and Washington.
What I learned from her hike is the power of putting one foot in front of the other. Her superbly written account filled that common phrase with unforgettable details, like a toenail turning black before she pulled it off. That happened six times. You'll be glad to know they all grew back.
"Walking lends itself to metaphor," Cheryl explained in the interview. "In a literal way, that is how you get from one place to another—you have to do it one step at a time and put one foot in front of the other."
The word "metaphor" in Greek actually means "to transport." Cheryl sees what she did in describing her heavy pack, the burden she couldn't bear, as transporting meaning from one realm to another, from the literal realm of the PCT to the emotional realm in which she tried to bear grief that also seemed unbearable.
It's a nice turn, and when an author dives all the way into her life, risking judgment or misunderstanding, meaning does in fact get transported, and we feel more in touch with what makes us human.
Step by step; that is how a transformation takes place.
Another lesson I took from Cheryl involves openness to change. I like to think of myself as an early adopter and big thinker, but how about if I'd worked on an extremely personal book for a year and a half and someone said they wanted to select it for their omigod-powerful Book Club, with this little detail: the eBook version would contain margin notes sprinkled through it by the Book Club creator.
"Well, it was a big conversation," Cheryl replied when I asked her how that idea first struck her.  She and her editor at Knopf are book people, who have always considered a book to be something written by an author, so that what you find in the book are the author's words. Period.
"I thought about it," Cheryl said, "and really pretty quickly I realized that I thought it would be really cool and interesting." She had a chance to see Oprah's notes before they appeared linked to underlined passages of the eBook and did not request any changes.
That openness has served the author well during the whole wild ride of being an Oprah pick. She has replied to readers' questions in short, eloquent videos online. She has engaged with readers on Twitter. In the process she has realized that, though she wrote the book, it's the readers who define what the book is in the world.
And so Oprah's margin notes, along with all the other digital engagement from Book Club 2.0, led this non-eBook-reading author to step with curiosity and open-mindedness into an entirely new experience of what it means to publish a book.
As an indication of how Cheryl's open attitude rubbed off on an eBook evangelist who sometimes sees traditional publishers as obstacles to the advance of digital reading, I want to say that it pleased me greatly to receive a signed hardcover copy of Wild from Oprah's social-media-savvy staff in response to some tweeting I did. I won't read it, but I love having it.
And when Cheryl talked about the inspiration and skilled guidance that she received from her editor at Knopf, I experienced new appreciation for all it takes to bring writing of this quality into the world.
How will we get there, this new place we are going as people who love books and always have?
One step at a time, with an open mind.
That's what I learned this week from an author who has never read an eBook.
And by the way, when I asked if she might bring a Kindle with her on her next long trip, Cheryl Strayed said maybe, and added, "Maybe I need to hike the Pacific Crest Trail all over again, so we can answer this question for sure."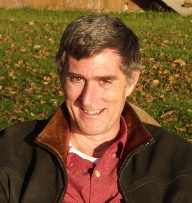 Kindle Nation Weekender columnist Len Edgerly blogs at The Kindle Chronicles where you can hear his interview with Cheryl Strayed in its entirety at 24:05 of this week's Kindle Chronicles episode 207.